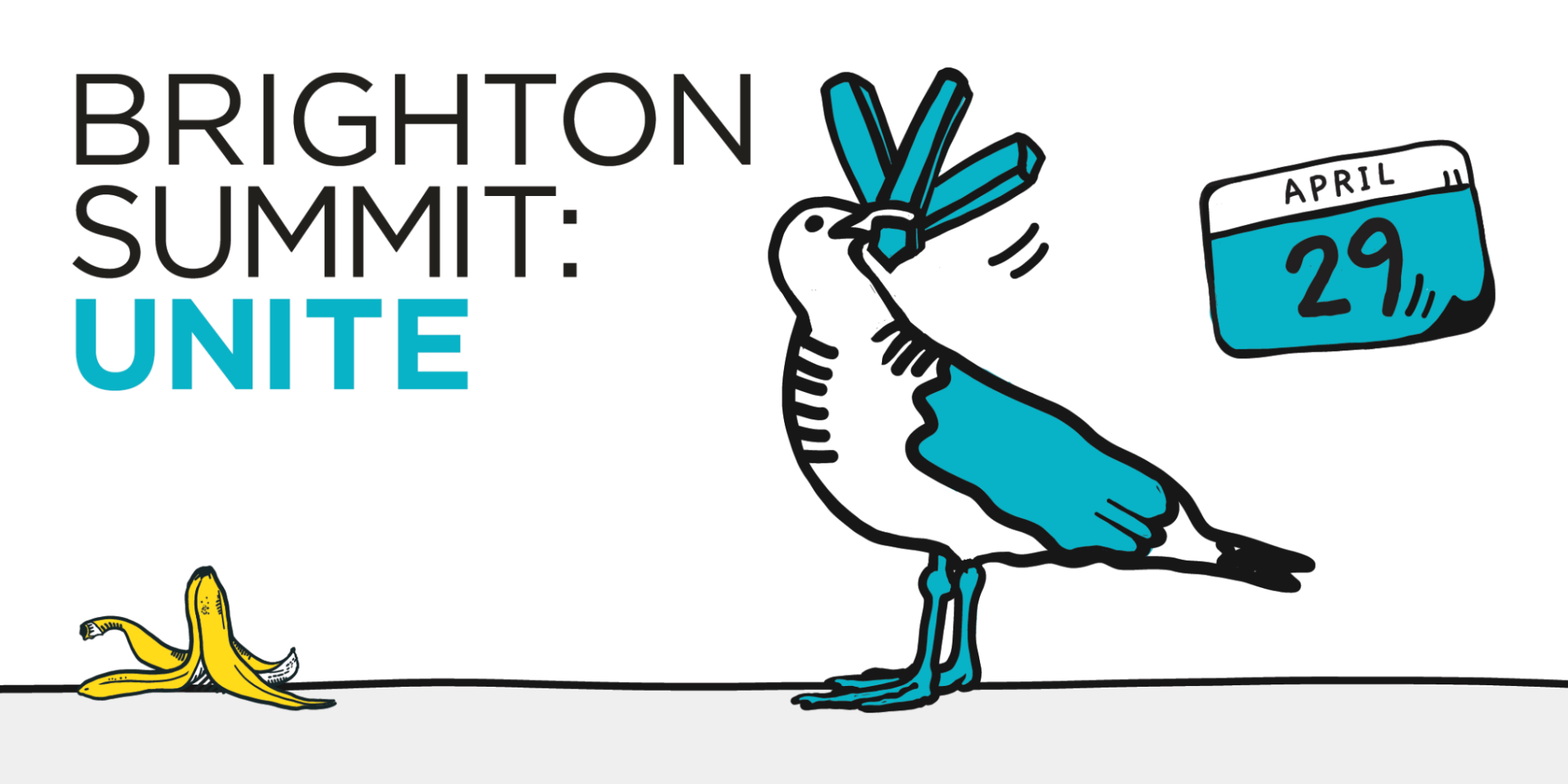 Your Summit Survival Kit << Back
Posted on:
What do you need to bring to Brighton Summit?
As with any Chamber event, you'll be well looked after with regular caffeine, snack and food breaks from some of the best local suppliers around (no need to pack that emergency KitKat), but there are a few things you might want to think about bringing ahead of the day, to make sure you get the most out of coming along.
Cue your Summit Survival Kit. Everything you need to know, or bring, to the Summit on 29 April. Whether you're new to the Summit, or a Summit aficionado, read on for your essentials list.
We'll start with an easy one – business cards or a virtual alternative
Bring your business cards or a virtual alternative so that you can follow up with all those great connections and new people you've met at the Summit.
If you've gone paperless and don't have business cards, take a screenshot of your LinkedIn QR code for easy, paperless connections. Remember who you spoke to, and dazzle them with your LinkedIn prowess and mastery of technology. (Here's a link in case you haven't done it before.)
Plus, Summit sponsors like to do raffles and giveaways on their stands – bring some business cards, and you might win something too!
Wear. Comfy. Shoes.
You'll spend the day buzzing around from workshop to speaker session to lunch to networking. Some of the sessions you can choose this year include things like laughter yoga and circle dancing (yes, circle dancing) so you'll want to be comfy.
So, wear something you'll be comfortable in all day. Maybe draw the line at slippers, though.
Speaking of circle dancing…
Don't forget to have a look at what's on before you get there. When you arrive, you'll get to choose a workshop, a Come Together (right now) HOUR, and a speaker session.
Have a browse through the schedule here before you arrive, and ear mark something you might like to try.
Go analogue, bring a pen and paper
You'll be meeting people, learning new things, getting inspired and thinking – ah! If only I had a pen to jot that down.
Go old school, bring a pen and paper. You'll leave with a notebook full of ideas, learning and inspiration.
Brush up on your networking skills
Our theme this year is Unite. It's all about coming together, collaborating, learning from each other. And networking at events like the Summit aren't about hearing someone's sales pitch.
It's about getting to know like-minded business-people. It's about connecting over something.
There are plenty of breaks and moments to meet new people throughout the day and it's so buzzy it won't even feel like 'networking'. Just a good conversation about all the brilliant speakers and talks you're looking forward to, or have heard, throughout the day.
Need some tips? Our resident 'Cilla Black of business matchmaking' and Head of Member Engagement, Amy Lishman, has a brilliant blog over on the Chamber website with her top five tips to getting the most out of networking.
Get social
Let people know you'll be coming to Brighton Summit before the day, so you know who to keep an eye out for.
We'll also be using #BrightonSummit on Twitter, Instagram and LinkedIn – so remember to share photos, use the hashtag, and tag us. We'd love to see what you get up to at the Summit!
Follow-up, follow-up, follow-up
Not something to do before the Summit, but it's worth slipping in a reminder. We've heard so many stories of business relationships that have gone well beyond the day itself (check out our Born at Brighton Summit blog for FOMO inspiration).
Collect those business cards, have brilliant conversations – but don't forget the follow-up. The Chamber team usually do theirs whilst sat in a dark room, recovering from the post-Summit adrenaline rush.
Last but certainly not least – come with an open mind
Choose something on the day that you might not normally go for. Try something outside of your comfort zone. Set yourself a challenge. Go on, surprise yourself.
PS – don't forget to bring your re-usable coffee cup, and a waterbottle!
Hannah Jackson is Membership & Marketing Executive at Brighton Chamber. Find out more about the Chamber by heading over to brightonchamber.co.uk.
And, stay up-to-date with the latest news, events and updates from Brighton Chamber by signing up to the Chamber mailing list.