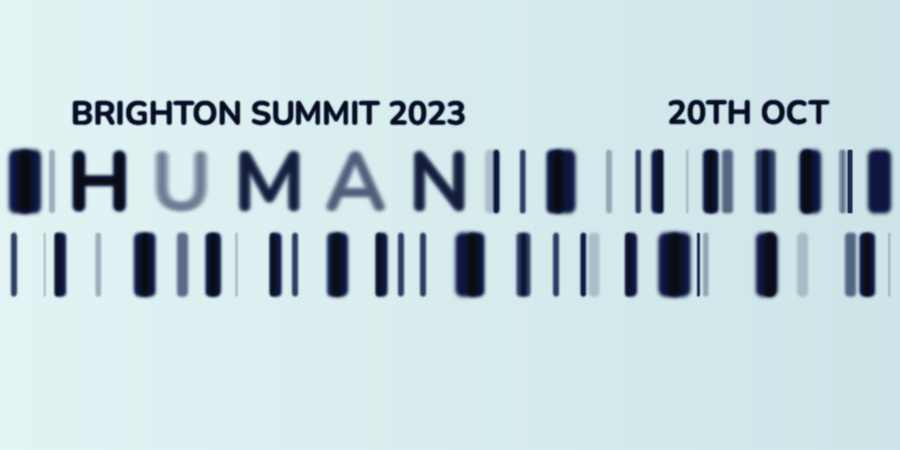 Born at Brighton Summit: the businesses, books and collaborations << Back
Posted on:
Every year, we hear stories of Brighton Summit being the catalyst for change. Stories from people who have come together, learned or connected with each other.
These are our Born at Brighton Summit stories – the new businesses, collaborations, books and ideas that have come from the Summit. They're stories of what you could come away with from this year's Summit.
Businesses born at Brighton Summit

Bonamy Waddell – Bon Insight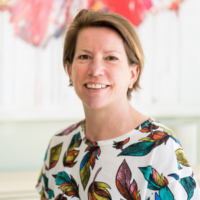 2016 was an 'itchy feet' year in my career. After 20 years working for global corporates, I was beginning to feel out of balance with my work/home life. It was time for change. But…what to do?!
A friend mentioned Brighton Summit, and I took a leap of faith and booked. By the end of the first keynote (Camilla Stephens, Founder of Higgidy Pies) I'd already been inspired to move my mindset from 'change is scary' to 'I want change'!
This single day showcased to me the very best of the Brighton area, bringing together a friendly, supportive, insightful group. It was just the springboard I needed.
Fast-forward 6 months, and I handed in my notice! With some great advice and support, I set up Bon Insight mid-2017 – helping organisations use their data for better decision-making – and haven't looked back. I have much to thank the Chamber for – the Summit being the start of my journey.
Daisy Cresswell, Make (Good) Trouble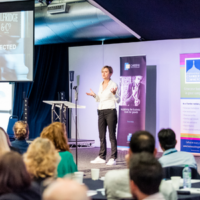 When I spoke at the 2017 Summit, I was in a state of flux with the current business I was running – a social media company for clients in media and entertainment. At the time, I could also see that social media was potentially harmful to my teenage daughter and her friends. I knew there was a mental health avalanche coming and thought, if I can't do anything about it, and I work in social media, who can?
At the end of my talk, I said "How many of you are related to someone young and prolifically into social media?" Everyone put their hand up. I then said, "Put your hand down if you're not worried about their use of social media." All their hands stayed up. I told the audience that I want to do something about it. After the Summit I had 36 business cards from people who wanted to work on the idea with me. I'll admit I was a little overwhelmed!
I set up social enterprise Make (Good) Trouble in 2018. There are now eight of us – four of which are young people. We have an enormous outreach network and work with vulnerable families and children all over the Southeast. It was at the Summit I met Jane Keating, now a Director of the company. I couldn't have done it without all the people who helped us out, and the networks we found because of the Chamber.
Books born at Brighton Summit
Jody Raynsford, Hello Genius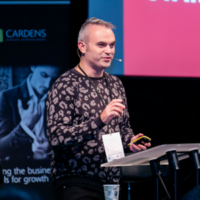 A new framework, a book, and my business's future direction was born at Brighton Summit.
After sitting in on a short 10-minute presentation at Natwest Accelerator called – rather cheekily – 'How To Start A Cult' about a little podcast community I built, the Chamber team saw that there was a wider audience who'd enjoy hearing what I preached about belonging and identity. It was the foresight of Sarah and her team that took the cult-building commandments from this off-the-cuff presentation to a full workshop where more than 100 attendees spent an hour reciting cult promises, choosing their enemies and naming their fledgling mini-cults.
I didn't realise it at the time, but this was the launchpad for 'How To Start A Cult'.
The Summit was the platform from which I was encouraged to write and publish the book of the same name, allowing me to spread the word to communities far and wide and create a cult-building programme that hands businesses, brands and communities the framework and tools to do the same. The conversations, collaborations and connections that came from that Brighton Summit 'moment' continue to this day.
Nikki Gatenby, Non-Exec Director and Cognitive Behavioural Coach
What a catalyst taking the keynote at the 2015 Summit was! I shared our growth story of taking Propellent from Brighton to global, from marketing services to SaaS technology products.
The incredible reception at the Summit culminated in me capturing the full story in 'Superengaged – how to transform business performance by putting people and purpose first' – which turned out to be a best seller.
Superengaged was the springboard for me to go beyond Propellernet, into multiple businesses to create positive change and growth. As an agency specialist Non-Exec Director and Cognitive Behavioural Coach, I now work with purposeful businesses the world over; setting strategy and coaching leadership teams to deliver, in line with personal growth.
Collaborations born at Brighton Summit
Diana Palmer, RedRoaster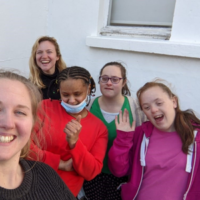 I met Emily from Team Domenica at the 2019 Summit in one of the breakout workshop sessions. Team Domenica is a social enterprise charity, helping people with learning disabilities to be valued in the workplace, and feel included. Our meeting at the Summit turned out to be the start of an amazing collaboration.
Since then, we have supported 16 young adults with work placements in our roastery, plus two part-time fully paid members of staff at RedRoaster.
We've also helped Team Domenica produce their own coffee, which they now sell in their cafes and online.
Emma Mills-Sheffield, Mindsetup Ltd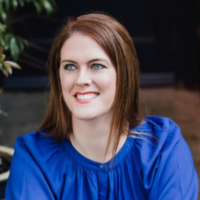 In 2019 I ran a Summit workshop: Learning the art of effective delegation. I didn't know what impact this single workshop would have!
Not long after the Summit, I had a training workshop booked for a large Brighton charity, which also led me to make new contacts for the charity I Chair, Grassroots Suicide Prevention.
Another workshop attendee and I met up after the Summit, and before long we were running events for business leaders in Brighton. Initially planned as face-to-face, lockdown put a swift end to this. However, since July 2020 we've run over 30 online events and are pleased to take this event on occasion to the pub! These events have broadened and deepened my network which has in turn built great friendships, generating work with different businesses. One of our regular attendees is now a trustee for Grassroots, so you could say that a lot started at the Brighton Summit.
Grant Jennings, Creative Blend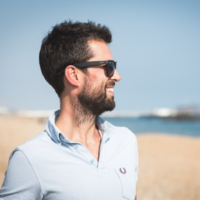 In 2017 I attended the "Embracing the unknown" Summit. For me, this was the perfect title as the year before I had taken the leap to turn Creative Blend from my dream into my reality!
During the break I sat next to Judy Yorke, and we got talking about our own businesses. It was here I learned Judy was looking to increase the reach of The Sentence Works, and promote the brand online. After a short chat we agreed the business needed a rebrand and a fresh new digital presence. So, this connection this led to produce a new brand and website for https://thesentenceworks.co.uk/.
We're still in contact today, working together to ensure the website is maintained and having a good old chat at events!
Start your own Born at Brighton Summit story, at this year's Brighton Summit: Human on 20 October. Book a ticket – it might be the start of something exciting…
Book your ticket for Brighton Summit: Human on 20 October here.