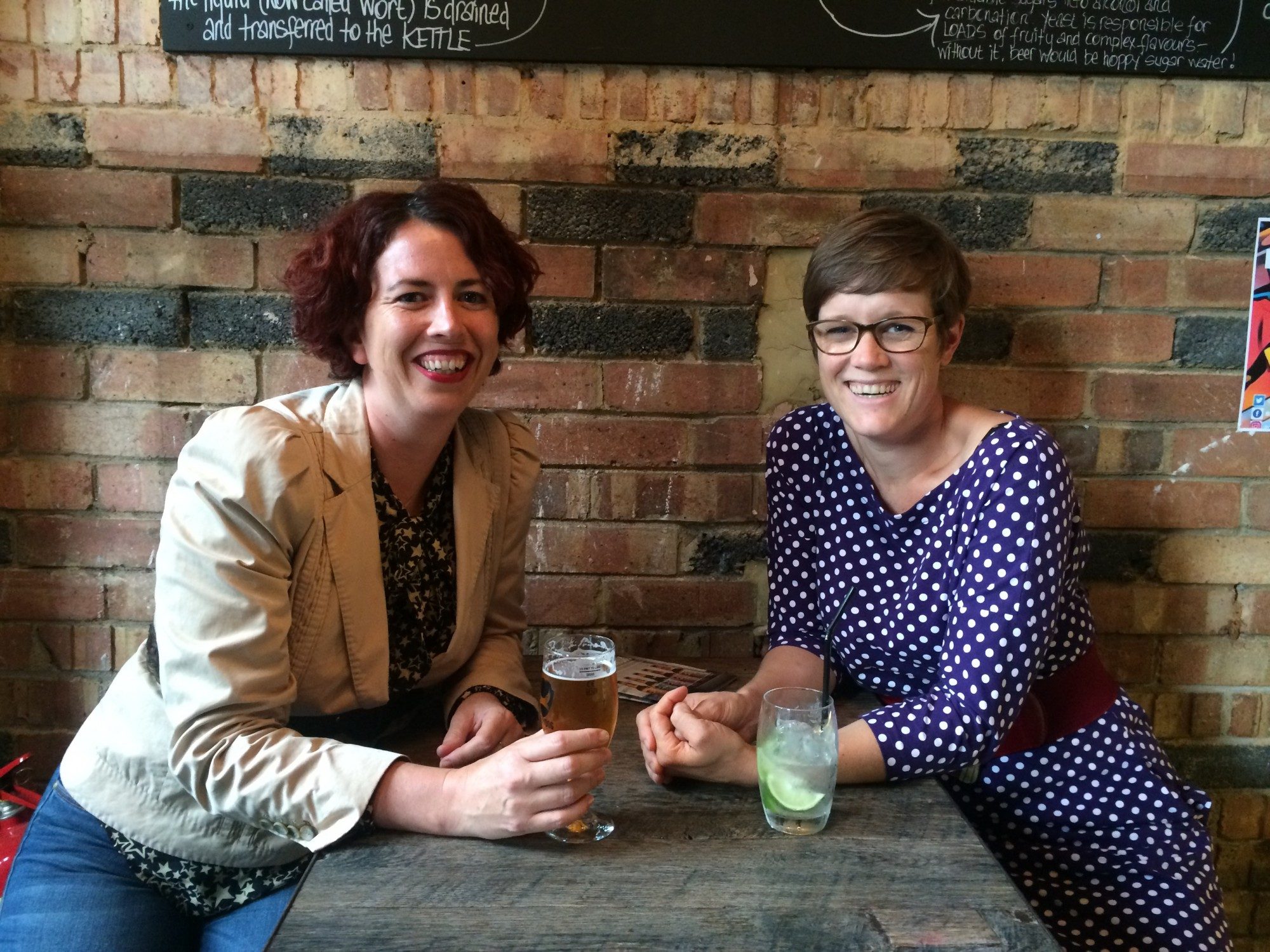 The Serendipity of the Summit << Back
Posted on:
Lindsey Pickles, Director of Bright Dials writes about her experience of the Brighton Summit last year and how it helped facilitate the growth of the Casserole Club project in Brighton & Hove.
Just over a year ago, I met Abby at the Brighton Chamber and she told me about the Brighton Summit. I'd recently set up my business Bright Dials Digital Marketing and was focusing on the Brighton market. It sounded like a good idea so I signed up to attend.
I was walking down from the Dials under the tunnel, with a teeny sense of scepticism at the prospect of a 'local' conference. In my high-flying, international jet setting days, I'd be attending conferences in Vegas, Berlin and even Disneyworld on one less fortunate occasion. I wondered what will this Brighton Summit be like?
My first impression was how friendly people were and with my Event Organiser cap on, how well thought through and structured the day looked. We were welcomed into the main hall and a combination of talks, group work and workshops combined with excellent food, made for a memorable day. Every single person I spoke to said how inspiring they found the day.
During a well-timed break for afternoon tea (with incredible cakes!), I was again having this conversation and found myself talking about the Casserole Club. A service connecting neighbours to share a plate of food with those less able to cook for themselves. I'd been working on the project for some time and had potential sponsors lined up, but was struggling to tackle the big step of how to fundraise in the public sector. I was running out of steam, but didn't want to give up.
I discovered I was talking to Jo Ivens who is the CEO of Impetus, the befriending charity. I knew she was a smart cookie from the outset but was thrilled when she offered to meet with me and introduce me to the right people in Brighton. Namely the Brighton and Hove Food Partnership, who were also assessing the Casserole Club as part of their findings on getting the City eating together.
Fast forward a year and many meetings later and between the Brighton & Hove Food Partnership, Bright Dials and Impetus, we raised some initial funding from Big Lottery and launched the Casserole Club in June. To date we have 170 Cooks signed up, 40 Diners and have made 14 matches with mealshares ongoing.
So don't judge, always talk to people and if you really want something enough, persevere and you can make it happen.
So get your tickets, come along and network wherever you happen to be, you never know who you might meet.
To find out more about the Casserole Club please follow us on twitter and join our facebook group