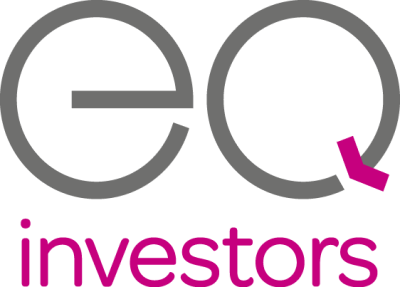 Meet Jeannie Boyle from EQ Investors << Back
Posted on:
EQ Investors are sponsors of this year's Brighton Summit: Unite. We speak to Jeannie Boyle, Executive Director and Chartered Financial Planner, about EQ, their new Brighton office, sustainable investment and why they're a B Corp.
Tell us about EQ Investors and why you're different.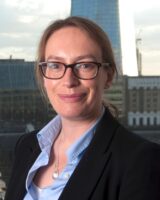 EQ Investors (EQ) is an award-winning team of chartered financial planners and investment experts. There are 70 of us in London and more than 3,000 clients around the world.
We've just opened our first office outside London in Brighton. EQ was founded to do things differently. We want to change the way people grow their money. Our approach is to put sustainability at the heart of everything that we do. We are staff-owned and were one of the first companies in the UK to certify as a B Corp.
What will EQ be bringing to Brighton as an ethical financial investment company, and why choose Brighton?
Firstly and most importantly, Brighton is my home. Like many people in the city, I spent years commuting to London. During lockdown I felt much more connected to my local community. It became more important to me personally to serve people local to me. There is a lot we can do via video meetings, they are a fantastic tool, but personal connection and face-to-face communication are so important.
Being part of the Brighton Chamber has shown me what a thriving and supportive business community we have here, and Brighton residents are well known for their passion for sustainability. Opening this office feels like a natural next step for us. 
What's your role at EQ and how will you be helping Brighton businesses?
I'm a financial planner. My role is to help people feel confident about their financial future.  Having a financial plan won't instantly solve all your money problems, but it should give you a sense of security and a way to work towards your goals in life.
On a practical level, I help people with setting up savings and investments, planning for retirement and protecting their families. Many entrepreneurs neglect their own financial planning because they are naturally so focused on their business. The self-employed miss out on the pension and benefit packages that employees benefit from, so it's important to put these in place for yourself.
For those who don't know, what does B Corp certification mean for a company and why is it important to EQ?
As a B Corp we are part of a community of businesses worldwide building a more inclusive and sustainable economy. Each B Corp community member must meet the highest verified standards of social and environmental performance, transparency, and accountability.
Becoming a B Corp has given us a framework to use when we are making decisions about the business or thinking about the impact our business has on all its stakeholders. We have just recertified and were delighted to increase our score by 55%.
EQ specialises in sustainable investing. Tell us more about this, why it's important, and how it benefits your clients.
Sustainable investing means considering a company's behaviour and the impact of its product or service, rather than just thinking about the potential for profit. At EQ we try to view the world through a positive lens – we actively to look for companies that are having a positive impact on society or the environment rather than simply excluding harmful sectors.
A typical portfolio will invest in areas such as renewable energy, clean water, recycling, healthcare, education, technology. Our aim is to provide a market level return – we know our clients still need their investments to work hard for them.
Many of our clients had previously been told by traditional financial advisers they had to invest in tobacco or big oil to fund their retirement. In their day to day lives they were trying hard to be more sustainable, but their money decisions weren't aligned with their values. This caused an inevitable sense of disengagement. Investing positively became a way to be more connected with their investments.
It's also important to measure the impact that investments have on the wider world. We measure the output of our portfolios so our clients can see the difference their investments are making in real terms.
Why did you decide to be one of the sponsors for this year's Summit?
It's a great way for us to get to know more of the local business community. Some of the team are travelling down from London to take part and I'm excited for them to see how special Brighton Chamber is. It's also a great way for us to let everyone know we are here and open for business.
As a Brighton resident yourself, how do you spend your down-time in the city?
I love live music. You can often find me in one of our fantastic independent venues listening to a band.  This year I'm looking forward to the return of the Great Escape, and the Brighton Festival.
What's key on the agenda for EQ and Jeannie Boyle in 2022?
We have just launched a new Climate Action portfolio range to enable investors to tackle climate change and support the transition to a green economy.
The climate crisis is impossible to ignore, and we will engage with companies to push for change.
EQ Investors are sponsors of this year's Brighton Summit. Keep an eye out for Jeannie and the EQ team on their stand, and networking on the day. 
Find out more about EQ Investors on their website: https://eqinvestors.co.uk/