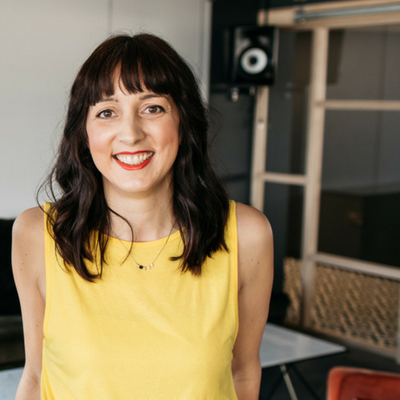 Looking forward to 'Looking Up' << Back
Posted on:
Last year's Summit was the best event of the year, without a doubt, and I can't wait for this year! I was so inspired and energised after the 'Embrace the Unknown' Summit in 2017, I woke up and blogged, immediately wanting to share my thoughts. Blogging before 9am – that might have been a first.
So what will 'Look Up' bring next month?
Some of the highlights that really appeal to me include 'Bitten by the space bug', a keynote talk by Katherine Courtney. Her experience of turning 40 and making a significant career change that has made her happy is as interesting to me as being CEO of the UK Space Agency.
A workshop I definitely don't want to miss is 'Powerful and purposeful storytelling' by Sam Knowles. One of my clients has worked with him and it sounded extremely valuable. The workshop is about using data to tell convincing and compelling stories. Data is a big part of our job and forms the basis of every client report or strategy review, and I'm always keen to learn from others about how best to use that data to communicate and tell a story that can be understood and enjoyed by others.
Another speaker session that appeals is 'Reuse, recycle and grow' by Stephen Boobyer, talking about a bedroom start-up which, in the last ten years, has now become a business with 600 employees. I'm fascinated by the milestones, challenges and strategies that occur along the way from someone who has been through it. The fact that World of Books, a reusing and recycling book business, is a great example of the circular economy makes this talk appeal even more.
But I believe the real value of the Summit this year will, like last year, be the parts that bring it all together. It's not only the inspirational speakers and practical workshops, it's the seamless organisation, the passion of the team, the food and drink and the networking and the people. I'm so excited about going this year! In the last 12 months of being so busy and running a fast growing business, it's hard to remember to 'look up' sometimes. A day away from the office to learn, be inspired and meet new people, is just what's needed.
Thanks to Kerry Watkins, Managing Director of Social Brighton for writing this blog.