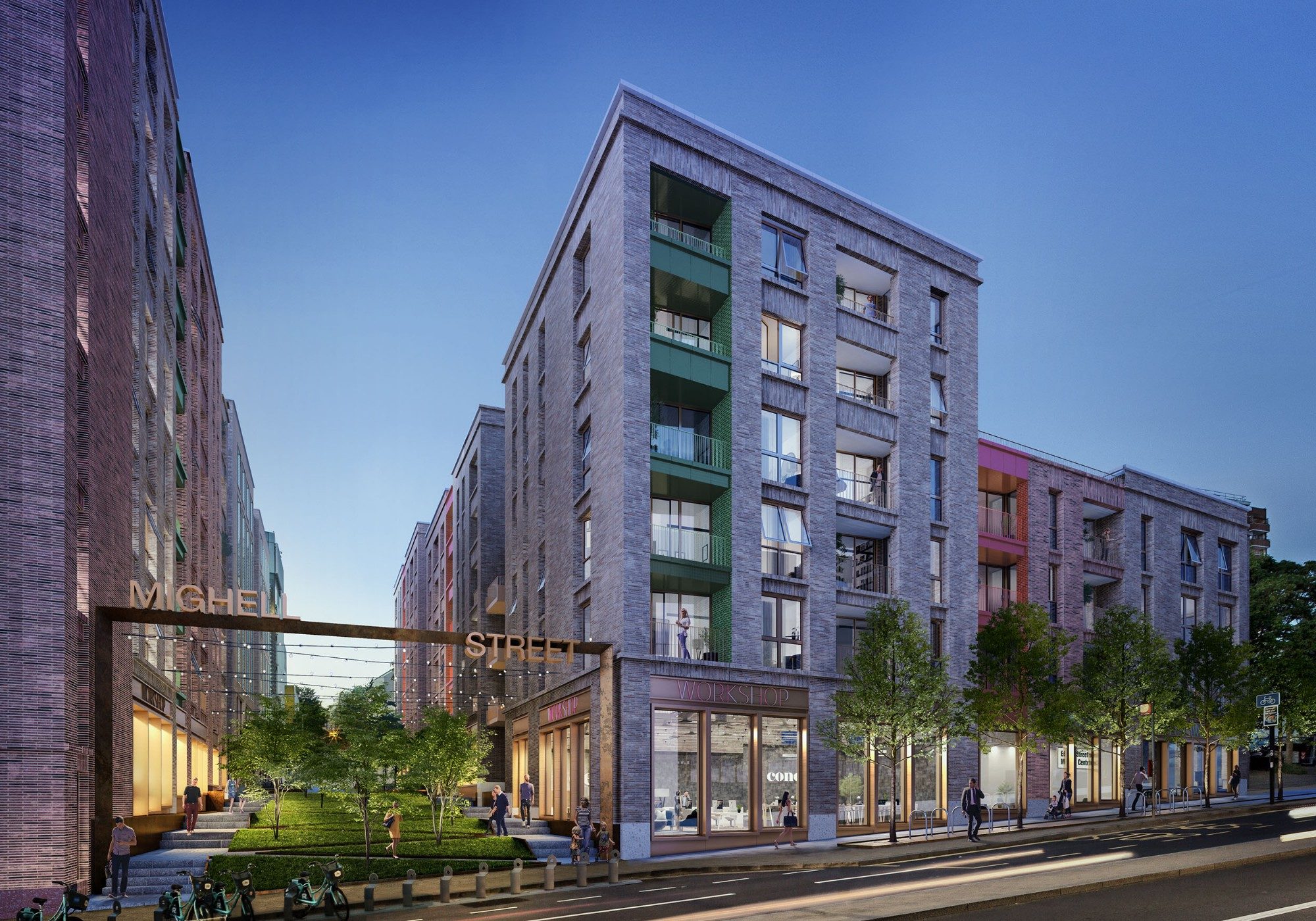 It's official… Brighton is great for business! << Back
Posted on:
Brighton Summit sponsors First Base share how they've been cracking on with three exciting developments that will help accelerate Brighton's status as one of the top UK cities for business. 
We at First Base are delighted that Brighton has been named one of the top UK cities for business by Management Today, beating the likes of Leicester, Nottingham, Newcastle and our southerly coastal companions, Bournemouth.
This will be, at least in part, down to Brighton's burgeoning tech industry, which has given the city the title of the UK's 'silicon beach'. We've come to know Brighton as a vibrant, dynamic city with an undeniably unique charm.
As a developer, we've had our sights firmly set on Brighton for a few years now and are delighted to have three developments underway in the city with Anston House, the Hilton Brighton Metropole hotel and Edward Street Quarter, the £120m redevelopment of the former Amex House site.
We were very proud to see that the Edward Street Quarter was especially highlighted in this national article as one of the reasons the city is so high in the rankings, due to the delivery of much-needed office space for SMEs to grow and flourish.
We genuinely believe that Brighton has the potential to take the top spot. Having space for businesses to grow into will be key to the city's success, and we're excited to be part of that offering.
We'll be meeting local businesses at a series of breakfast events in collaboration with Brighton Chamber, starting on 25th July, to discuss how we can help and support business growth in the city.
Our Edward Street Quarter development will bring the largest amount of commercial office space to Brighton in over 25 years, with 110,000 sq ft of Grade A space available to lease, as well as 168 new apartments. Our commercial agents, SHW in Brighton and Cushman and Wakefield in London, are already in discussion with several businesses looking to expand in the city or move into Brighton from elsewhere in the south.
But Edward Street Quarter will be much more than a large commercial and residential development. Our plans are to create a new place in the city to live, work and play for local businesses, residents and community members to collaborate, socialise and, ultimately, to enjoy what we've created.
We're in talks with independent retailers, cinema providers, bars, restaurants and cafes and we're developing three new areas of green space within the development as well as a roof terrace. We can't wait to invite you all to come and see its progress – watch this space!
Before then, we'll see you at the Brighton Summit which we're proud to be supporting this year. We're looking forward to meeting the great and good of the city's business community throughout the day and discussing how we can all work together to crack on and drive the city's economy forward.
See you there!
For information regarding the Edward Street Quarter development, please visit www.edwardstreetquarter.com.