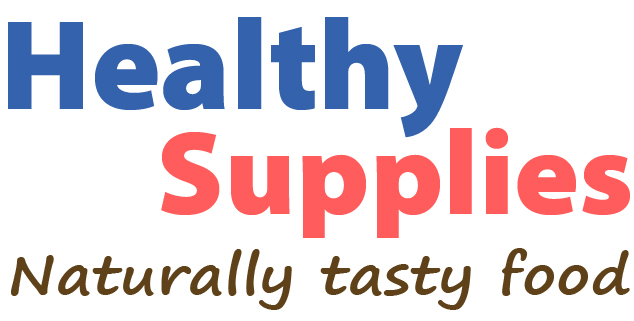 Interview with Tina Manahai-Mahai, Managing Director at Healthy Supplies << Back
Posted on:
Health food specialists Healthy Supplies will be supporting the Brighton Summit again this year, providing delicious snacks for all of our attendees. We caught up with Managing Director Tina Manahai-Mahai who discusses the company's success and how as a business they must constantly embrace the unknown. 
1. Tell us about Healthy Supplies and what you do
Healthy Supplies is a leading online health food superstore. We sell everything from protein powders and snack bars to baking ingredients and dried fruits.
The company was founded in 2009 by Brendan and Caroline Fernandes and has continued to grow year on year – as has our range of products. In fact, we currently stock over 3,500 different health foods including a vast range of vegan, vegetarian and free-from products.
I was employee number four in 2010 and started work as a packer. Since then, I have worked my up to Managing Director, which now boasts a team of 37.
My role is to help oversee the running of the company. However, I must admit, my favourite part of the job is trying all the exciting new products and whipping up recipes for the company website.
2. What inspired you to set up/get involved in the business?
I consider myself a passionate 'foodie' so, when I saw the job advertised at Healthy Supplies, I just had to go for it!
The growth in the number of people following specialist diets in the UK continues to rise, from vegans to gluten free. Healthy Supplies caters for all of that, but also for those that simply wish to make healthier choices in their diet.
Everyone at Healthy Supplies is encouraged to get involved and experiment with new foods. After all, we need to know what we're selling!
3. This is the second year that you'll be involved in the Summit, what makes it such a good event for you and your business?
As a local company, we think it's really important to know what is going on in Brighton and have our say.
The Summit is also a great way of meeting interesting individuals from the local area and educating people about who Healthy Supplies are and what we stand for – affordable healthy food for everyone.
4. How have you embraced the unknown in your business?
Food trends are constantly changing and, as a result, so must we.
Whenever we add new food, drink or beauty products to our range we are entering into the unknown. However, being up-to-date with the latest trends and stocking unusual products that aren't readily available elsewhere is all part of what makes Healthy Supplies such a unique and exciting business.
5. What do you love about doing business in Brighton?
As well as being a fun and vibrant city, Brighton is a real foodie's paradise and caters for everyone from meat lovers to vegetarians, carb fans and gluten-free.
This variety and love of food means that Brighton's residents tend to be open-minded and curious about trying new and unusual foods – this is what we love about doing business in the city.
6. What is your top tip for business success?
Love what you do and that passion will lead to success.
Everyone that works at Healthy Supplies enjoys food and is encouraged to get involved in any way they can – whether that's simply trying products or creating tasty and nutritious recipes.
Thank you to  Tina Manahai-Mahai for answering our questions. You'll be able to try Healthy Supplies nourishing snacks at the Brighton Summit on Friday 13 October, to book your ticket click here.
To find our more about Healthy Supplies visit  www.healthysupplies.co.uk.