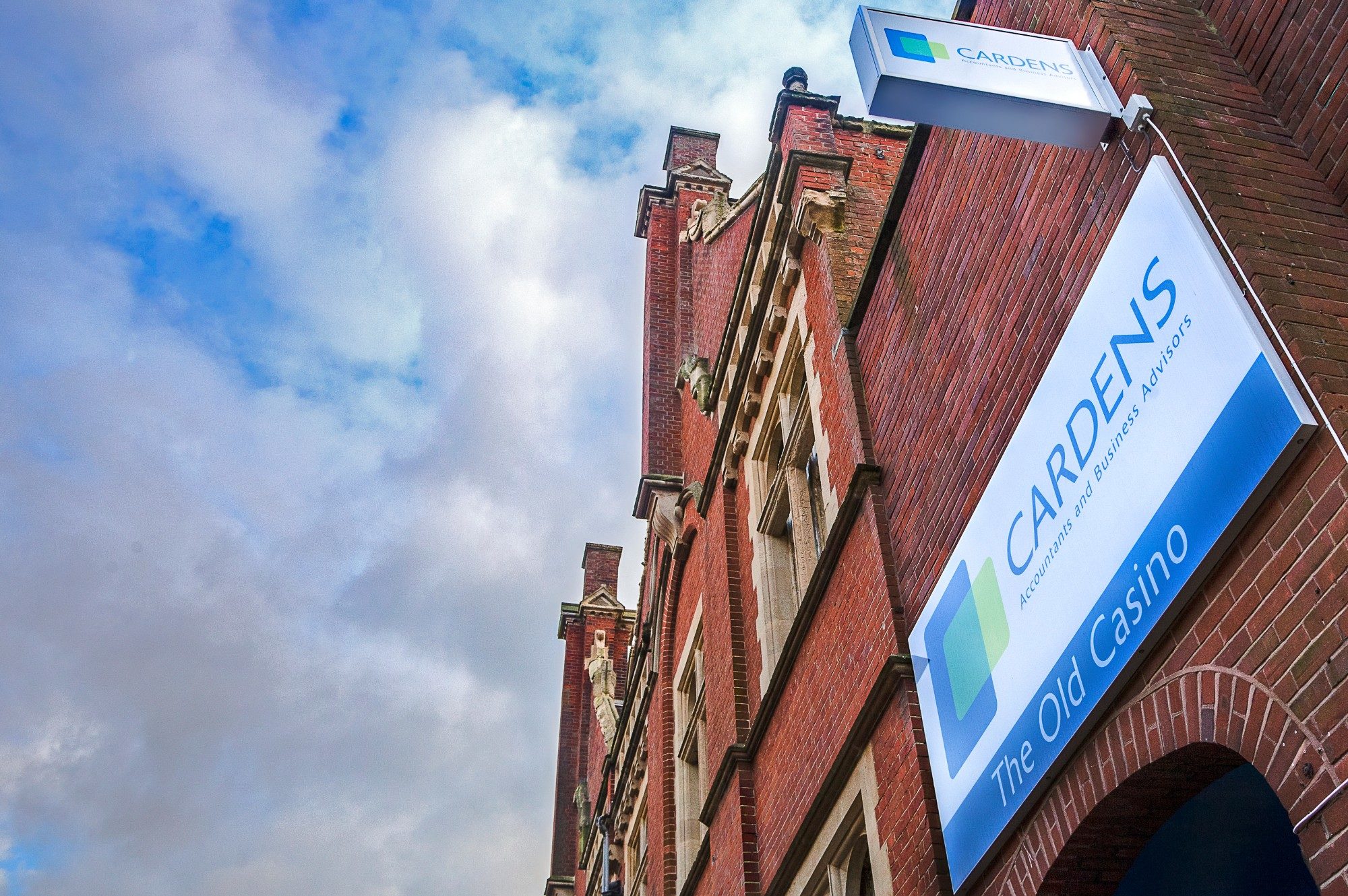 Get to know our Brighton Summit headline sponsor << Back
Posted on:
We interviewed Brighton Summit headline sponsor Cardens Accountants to find out why they've chosen to get involved, what 'crack on' means to them, and their top tips for getting the most out of the day. 
Cardens have been headline sponsors of Brighton Summit since it first started in 2013. What made you choose to get (and then stay) involved?
For anyone that has experienced the event that is an easy answer. It is very much our target market and our local community. The day is full of relevant knowledge and fun is the balance that we at Cardens try to achieve with our clients and team.
Our theme for this year's Summit is 'Crack on'. What does this mean to Cardens?
This years' theme of 'crack on' is a great nudge to all businesses that, although procrastination is the single biggest productivity killer and universal troublemaker, setting aside achievements you want to reach with your team gives you a clear focus and clarity that you are moving forward.
For us this year, Making Tax Digital insinuated that it would take time and additional support. Therefore, it was vital for the involvement of every member of the Cardens team to help support, facilitate, recommend and implement changes, in order to make the transition as simple as possible for our clients.
How do Cardens help their clients to Crack on?
We are always looking at our processes to see how we can make them better. This might be a simple reminder that ensures our clients don't miss any deadlines. However, we probably try to do more the other way and turn around accounts as soon as we can, so that clients can crack on and make decisions based on current information.
We also embrace technology at Cardens to see where clients can spend less time on accounts filing and more time on their business targets.
 What's been your biggest standout Brighton Summit moment over the last six years and why?
I probably could do my top three: Listening to the man from 'Gandys', World of Books and singing a lullaby in a completely unknown language.
Which workshop, speaker or hour session are you most looking forward to this year?
Despite there being many talented individuals holding workshops, hour session and speakers. I am most looking forward to attending Martin Riley's session, "Propel your business forward with the Business Jet Engine".  The explanation of the model will give Cardens a fresh perspective on focusing, progressing and remaining motivated.
With our team expanding, taking away idea's on creating simple plans with effective engagement and motivational tactics during this change, would be a great start for Cardens cracking on with improving productivity and establishing our effective business priorities.
What are your top tips for anyone attending this year's Brighton Summit?
There are so many benefits that come with attending the Brighton Summit. It's a great way to gain fresh perspectives, be inspired and network with new people.  Here are a few tips for anyone attending this year's summit:
1- Review the agenda and pick the sessions in advance, especially those that align with your objective.
2- Get chatting! Make the most out of the summit to build relationships and venture outside your comfort zone.
3- Know why you're taking notes. Will you be using your notes to write a blog post or create a presentation? The reasons behind taking notes will assist with determining tools you need and the approach you take to recording information.  While there are many of us who take notes with pen-and-paper methods, the distinction in writing speed and speech indicates that we can't rely on them singly. You could use pictures, mind maps or audio recordings to review them easily afterwards.
4- Present to your team when you get back! You'll learn a lot from the speakers, workshops and networking. Presenting what you learnt to your team so that everyone can share in the knowledge you have come back with, is a great way to bring your team together on the same page and create and convert ideas into a call to action.
Thanks to Victoria Mason for writing this blog!