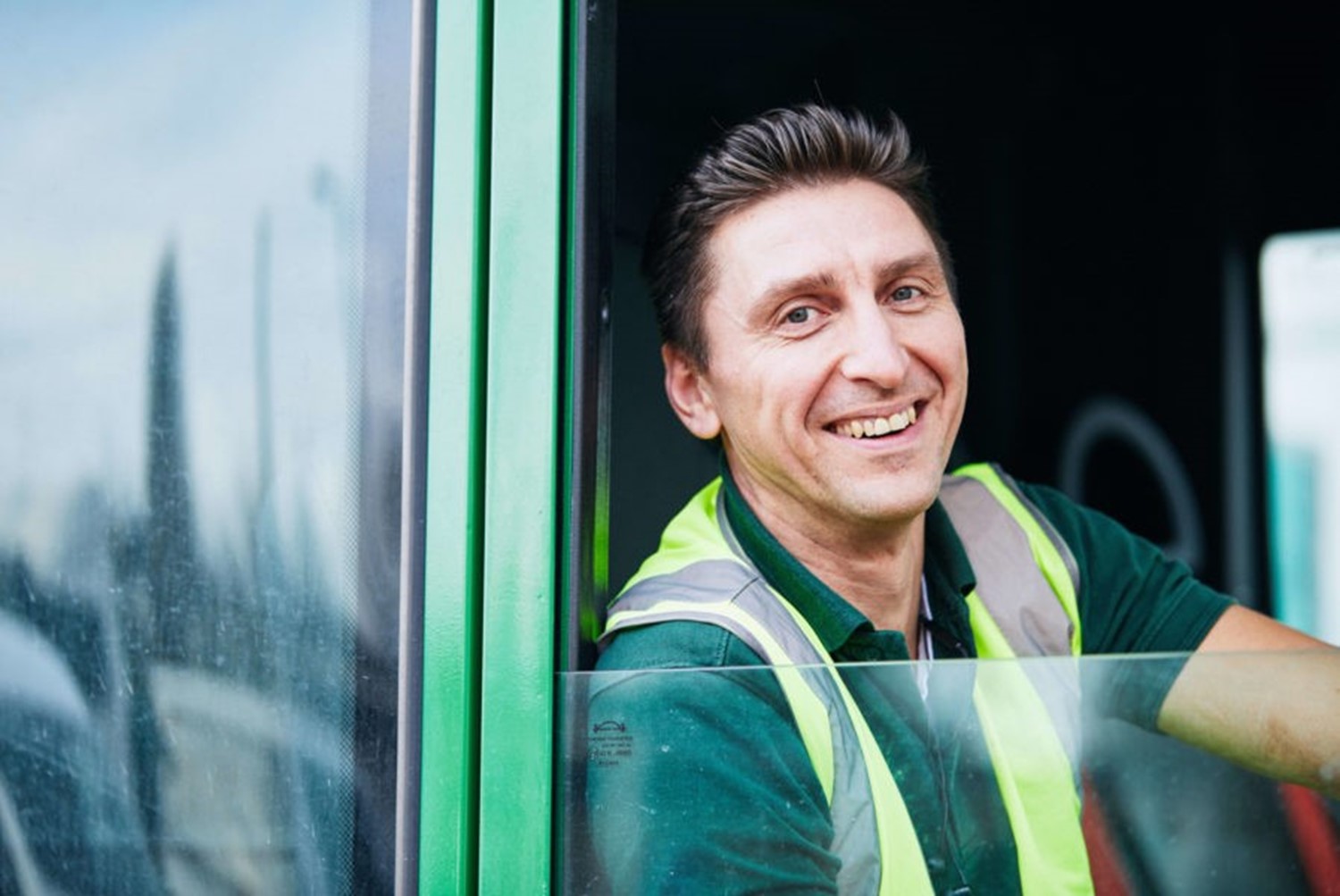 Collaboration - it's at the heart of Net Zero << Back
Posted on:
by Harriet Lindsey, Paper Round
We'll be exhibiting at the Brighton Summit this year and are delighted that the theme is Unite. Unity runs throughout Paper Round; from our partnerships and the charities we work with, to our own internal operations. Collaboration is key to our success.
Net Zero
There is A LOT of climate jargon going around, so don't be alarmed if you need help navigating the lingo. Net Zero is essentially the state in which greenhouse gases going into the atmosphere are balanced by the removal out of the atmosphere. For more information, check out our jargon busting blog.
The UK has pledged to be Net Zero by 2050. Many countries and businesses around the world have also recently followed suit and have declared their own targets to help fight climate change. On Earth Day last year, Paper Round pledged to be Net Zero by 2030 – the first waste management company to do so. We released our SustainABLE Pathway, which details 10 commitments that will reduce our own carbon emissions, as well help our customers on their own low carbon, Net Zero journeys. You can read it here.
Across the board, Net Zero targets are no walk in the park to achieve. They will require a whole-system approach and crucially, collaboration at the heart.
1. Innovation 
By very nature, collaboration involves the forging of partners, sometimes unlikely ones. It is a catalyst for change; facilitating ideas, plans and action. This exchange can encourage the borrowing and application of technologies from different industries which can help reduce carbon emissions. Alternatively, this innovation can solve problems. For example, one companies waste can often be another's treasure.
At Paper Round, we connect businesses who need to get rid of their waste materials with innovative companies who require those very materials. Our coffee ground recycling service redistributes spent coffee to bio-bean, who use it to produce bio-fuel pellets for powering bio-mass boilers. Innovation at its finest to propel us towards Net Zero.
2. Diversity
Collaboration brings together different perspectives, approaches and thoughts. This diversity encourages disruption, creativity and problem solving – all essential to finding global, long-term solutions to allow us to achieve Net Zero. We must embrace different ages, sexes, races, cultures, nationalities, religions, politics, experiences and use this to our advantage to fight against climate change. The equity, inclusion and justice that results from collaboration are essential in the race to Net Zero.
We believe to ensure diversity, equality and actively work towards reducing the gender pay gap you need to assess your recruitment. At Paper Round, we use skill-based assessment tasks in recruitment rather than relying on interviews and experience alone. Where appropriate we ask candidates to perform tasks, they would be expected to perform in the role they are applying for. Using their performance on those tasks to assess their suitability for the role. Standardising the tasks and how they are scored to ensure fairness across all candidates. This promotes diversity, which is essential for successful collaboration to support a Net Zero journey.
3. Momentum
So how do we get the ball rolling? Well, we all need to work together, we need collaboration. A collective interest and shared ownership of the Net Zero goal. As more companies reach their Net Zero goals more blueprints for sustainability will be created. Not only will this guide other companies in achieving their own goals, but it will also push them to follow suit, increasing momentum year on year, this is our kind of peer pressure.
We can see this at play when we look at supply chains. Supply chain emissions are on average 5 times higher than a company's direct emissions from their own operations. When we collaborate with supply chains and treat them as an extension of our own, we see the opportunity to make significant reductions to carbon emissions, which will radically fast track a Net Zero journey.
Net Zero means Net Zero for all
Net Zero is the biggest project the world has ever had to execute. Collaboration between countries, companies and individuals must be at the centre if we want to succeed. This monumental challenge that lies ahead must be done together.
"Teamwork makes the dream work." – Bang Gae
If you're eager to upgrade your green credentials, we would love to help you. Either pop over to our stall at the Brighton Summit, or contact our friendly team on 01273 685 628 or brighton@paper-round.co.uk
About Paper Round
We're a commercial waste and recycling management company that puts sustainability first. We have provided our services  in London and the Southeast for over 30 years', collecting and recycling materials from landmark buildings like The Shard. We started life as a Friends of the Earth project in 1988, collecting and recycling just paper for offices. Now, we recycle more than 30 waste streams, helping over 6,000 businesses to improve their environmental credentials through a range of best-in-class recycling services, innovative data analysis and award-winning engagement. Find out more on our website.